Effectively Managing Your Large Builds
Managing cashflow within the construction industry is, perhaps, one of the hardest parts of doing business within this sector. Unlike many other industries, construction firms don't have products in warehouses or on shelves which they can move to raise funds. A job is completed – so you expect the client to pay. Unfortunately, that could take some time and major effort to accomplish. Now what do you do to increase cashflow so that you can start your next large build?
What Are Your Options?
At this point, you have a few options, but not all of them can get you the operating capital you will need as quickly as you need it. You could apply for a business loan, but that involves stacks of paperwork and thorough checking into your credit history. All of this could take weeks, if not months, to complete – if at all! You don't have that much time as the next client is waiting for you to begin construction. Have you considered invoice factoring?
What is Invoice Factoring?
At this point you may be wondering what invoice factoring means and how it could help you manage a dwindling cashflow in the here and now. In effect, invoice factoring represents a type of loan against your accounts receivable. The lender, called a factor, will tally up invoices you've sent so that they can lend up to 80 or 90 per cent of that total in many cases.
How Invoice Factoring Works
Once you've taken a loan on your outstanding invoices sent, the factor will chase down your accounts for you as needed. Many construction firms find this to be the most attractive feature of invoice factoring because it doesn't necessitate just one more expense – which would be hiring additional office staff to go after those overdue accounts. The factor does all that for you. They will take their agreed payment and forward the remainder to you as cash flows in.
Time Is of The Essence in The Construction Industry
With invoice factoring, there is a potential to have cash in hand within 24 to 48 hours so that you can begin that next big build with the money you need to proceed. Now you can order the lumber and building materials you will need, pay your workers and keep a positive cashflow to commence your project on time. And, in the construction industry, that is a huge concern. Jobs have been lost due to lengthy delays and that would be a travesty of injustice, if the only thing holding you up, was delinquent payments on invoices from previous jobs.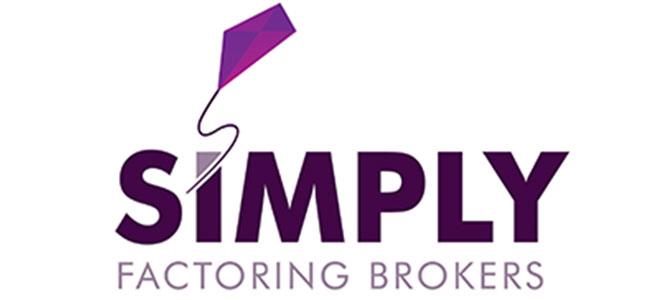 The Benefits of Invoice Factoring for Construction Firms
Consequently, invoice factoring can be one of the best and quickest ways to finance a large build if cashflow is a problem. Summing up the benefits, you will find that invoice factoring offers:
Fast lending up to 90 per cent of invoices already sent.
No need to hire additional staff to chase down accounts receivable. Yet another savings for your firm!
Minimal risk because you don't borrow on expected returns but invoices already outstanding. In other words, loans against payments currently due. Those invoices are your loan security.
No delays in the next large build due to the lack of funding for materials and labour.
Larger construction firms can bid on the next project without waiting for payment, or even completion, of the last build. Money flows smoothly as the factor gets results and you can have a continual project underway with no gap in work.
Increased cashflow makes it possible to order larger quantities of building materials which nets a lower cost to you. Buying bulk is always cheaper.
The Difference Between Invoice Discounting and Invoice Factoring
While some construction firms have queried the availability of invoice discounting, that isn't often a solution. Yes, like factoring you are lent a percentage of outstanding invoices, but unlike factoring you will need to chase down those payments yourself. Being that you already have multiple delinquent accounts, this isn't often effective and so it pays to have a factor chase those payments for you. It's really as simple as that.
Why Invoice Factoring Works Best in The Construction Industry
Perhaps the only advantage of invoice discounting is that your clients won't know you've borrowed funds, but that is rather unimportant at this juncture. After all, you need funds to get started on your next large build. Also, what firm doesn't take business loans from time to time? Confidentiality then is a moot point.
So then, this is how construction firms can quickly and efficiently manage cashflow on large builds without going into the red. Do you need operating capital for your next project? Consider the many benefits of invoice factoring.