Make the Large Contracts More Achievable
The competitive, fast-paced construction industry is no place to be a small fish. Smaller companies looking to grow or medium firms tendering for large contracts face many challenges, especially when you're competing for business with more established firms.
Large builds bring with them the complications of JCT contracts, which, although designed to improve industry-wide standards, can impose restrictions that make life difficult for smaller companies. Then there's the issue of cashflow. Without a reliable cashflow, you risk not being considered when competing at tender stage for large contracts – after all, why would your company be chosen when bigger companies with more stable cashflow are also tendering for the same work?
It can be frustrating to feel that your finances are holding you back from the contracts you want – and it doesn't have to be this way. So what's the solution? Invoice finance for construction could help you out when you need it most.
How Can Invoice Finance Help with Tendering?
One of the main issues faced by smaller or less well-established companies is proving that they have the means to complete the work they are tendering for. If you're tendering for a large construction contract, chances are you'll be competing with many other companies – and you could be going up against some major players in the industry. By proving you have stable cashflow and finance to back up your plans, your tender is more likely to be successful.
Invoice factoring for construction firms isn't complex or time consuming – in fact, it's a cost-effective and confidential way of managing your cashflow and ensuring that you have cashflow concerns under control. Not only will you have the money to cover your operating costs and purchase materials at competitive prices, you'll also be able to pay contractors and improve your company's reliability.
When tendering for major contracts, you'll be in a stronger position to compete with larger firms, as your finances will speak for themselves, ensuring that you can tender for larger and better contracts as your company grows.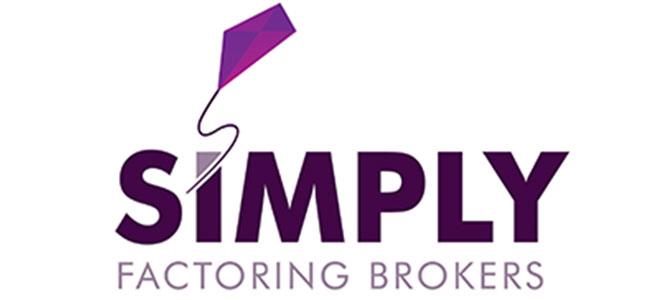 How Does Invoice Financing for Construction Work?
Invoice finance for construction is actually pretty simple. Invoice your customers as usual and your invoice factoring funder releases up to 90% of your invoice values. Normally this happens within 24 hours, allowing you near-instant access to funds.
Surely Only Big Companies Will Benefit?
Seeking finance from banks or other financial institutions can be challenging, particularly if you're a startup or a small firm. Invoice factoring is an affordable option that's readily available for smaller businesses, and it is low risk too, as you'll never borrow more than you can afford to repay.
One of the main benefits is that you can move straight onto your next project without waiting for payment at build completion, allowing you to tender for larger contracts. But there are other benefits too, such as:
You can buy supplies in bulk, meaning you're purchasing at the best possible prices.
Payments to contractors will always be on time – not to mention any payments to HMRC will be paid quickly.
You'll notice a reduction in operating costs as there will be no need for an accounts receivable department.
You can grow your company, taking on bigger and better projects and competing with larger companies for the best contracts.
Your company's reputation will be improved – there's no more need to delay or cancel planned work due to cashflow issues.
If you would like to enjoy improved cashflow and find out more about how your company can tender for larger contracts, get in touch with us today for advice. To find out more about what's involved, just call us on 0333 772 1558 or email contactus@simplyfactoringbrokers.co.uk.