Here at Simply Factoring Brokers we strive to break down the complicated world of business finance into easy digestible pieces of information. As a brokerage we are able to offer a wide variety of products such as Asset Finance, Trade Finance and Factoring to mention a few, because we have such a wide selection of financial products we regularly get asked the same questions. In this blog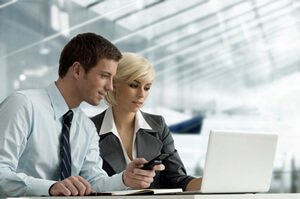 we are looking to make the world of finance a more approachable and less domineering subject for small and medium sized businesses. Learn the invoice factoring steps so that you know what is required before you apply.
FAQ – How simple is it to set up a factoring facility and what exactly is Factoring. This blog is all about explaining the basics of factoring and what it does long-term and short-term.
Here are the Invoice Factoring Steps One-By-One
Invoice Factoring Step – 1) Your Enquiry
First make an enquiry to either a brokerage or direct to a funder, preferably a brokerage as they can search the market for the best facility suited to your individual needs. Once you've made the initial enquiry and the broker/funder has a basic understanding of your business, they will then email you a quotation and you can then work out what your tailored facility will cost you.
Invoice Factoring Step – 2) Your Quote
Once you've received your quote from the broker/funder you then need to make a decision who you think you will work best with, you should base this decision on service and cost not just cost alone. Once you have decided which funders you think you can work with, the best idea is to put your diaries together and the funder will come to a place of your choice and discuss your facility in greater detail.
Invoice Factoring Step – 3) You Choose
Once you've met the funders they would ask you for some basic information such as debtors, creditors and your last set of accounts. If you're a new start business they would ask for a few things like client details and a business plan, they would need this to obtain credit limits on your customer and to understand your new business venture. Once they have received this information the funder would compile all of this information together along with a report and submit it to the underwriters to seek approval.
Invoice Factoring Step – 4) Your Meeting
Subject to the underwriters approval the funder will then sign the deal with you. Before signing everything up they will go through all the legal documents and with most funder you will then meet your credit controller (this is the person who will help you with the day to day running of your facility).
To complete the sign up process before the funder leaves they will ask for a copy of your up to date debtors and creditors along with any outstanding invoices, from that point some/all of your invoices will be verified. On successful verification the funder will then release 85-90% of the funds tied up in any of your unpaid invoices. You are now in a live facility.
As you can see from the above setting up an Invoice Finance/Factoring agreement isn't as complicated as you might imagine. Once you're in a live facility you can then use the funds released from your unpaid invoices to help get better discounts from your suppliers, you could take on more staff or even take on more contracts with the increased cash flow made available to your business.