Keeping You Driving Forward
There are over 50,000 businesses in the haulage industry in the UK – that's a lot of trucks, and a lot of fuel! With the road haulage industry in Great Britain carrying more than 80% of all domestic freight, it's important your trucks can be where they need to be on time, every time
But how do you keep on trucking when your company cashflow is struggling? A factoring company could be the answer, providing your haulage firm with invoice factoring or discounting services to keep you on the road.
Challenges in the Haulage Industry
With 60-90-day payment terms standard across the haulage industry, receiving payment on export invoices isn't always as quick as most company owners would like. Cashflow is one of the most important things any haulage company needs to consider, as there are a number of essential expenses that need to be covered to keep your trucks on the road.
Whether you're running your own logistics and freight divisions or carrying other people's goods from A to B, you're sure to be familiar with most of these expenses:
Fuel (the number one expense for haulage companies)
Fuel duty
Tolls for roads and bridges
UK compliance/regulation costs
Recruitment costs
Vehicle-related costs
HGV insurance
Vehicle Excise Duty
Truck leasing costs
HGV costs
Add to that the cost of paying your drivers on a regular basis and it's easy to see why many haulage companies struggle with their cashflow.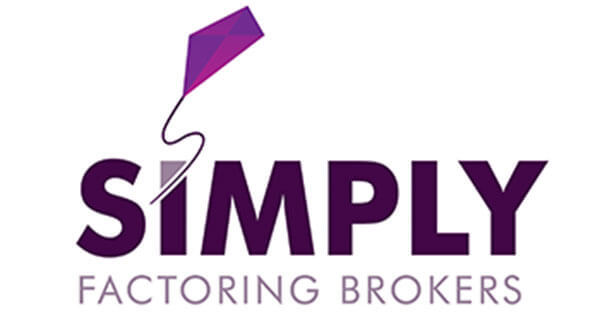 Invoice Factoring Can Help Your Haulage Company
Whether you're a small local logistics company or a multi-national haulage firm, late payments from customers can leave you struggling to meet your financial obligations. Keeping your trucks on the road can be tough when your cashflow isn't reliable, but invoice factoring could help. Your factoring company can release up to 90% of the funds tied up in unpaid export invoices, paying this into your account usually within 24 hours.
Stick with Simply Factoring
Use a broker like Simply Factoring Brokers and we'll ensure you're matched with the right factoring company for your needs; one with extensive experience of the haulage industry. We can even take care of chasing customers for late payments, or if you prefer, you can opt for invoice discounting instead. This way, you remain in control of contacting customers whose invoices are overdue.
Here are just a few of the benefits of working with a factoring company:
Easier to commit to paying a weekly salary to your drivers
Money on hand for fuel and vehicle-related costs, keeping your vehicles on the road
Cash flow for any emergency expenses
Money to pay HMRC, vehicle excise duty etc.
The ability to stick to delivery deadlines, keeping promises to clients, which will improve your company's reputation
These are just a few of the benefits invoice factoring and discounting can have for your haulage company.
A Factoring Company Makes Cashflow Problems More Palatable
If cashflow problems are a concern for your haulage business, help is at hand. The team at Simply Factoring Brokers can help you to find the right factoring company for your business, one with expert knowledge of the problems faced by haulage companies. You'll find it easier than ever before to cover your expenses without worrying about cash flow. As we have longstanding relationships with all our funders, we can often agree a special rate that's lower than those you'll find elsewhere.
Our team of experts are on hand to help and you can contact us at any time for free, no-obligation advice, whether you're a haulage start-up or an established firm. If you'd like your cashflow problems to become more palatable then we can offer advice on invoice discounting and factoring. Just call us today on 0333 772 1558 or, if you prefer to email, drop us a note at online@simplyfactoringbrokers.co.uk.