Managing Cashflow for Large Build Projects
The construction industry is a fast-paced, structured industry and construction firms of all sizes must work to the parameters of strict contracts, which can often be challenging. One of the main issues facing construction firms, whether large or small, is managing cashflow, particularly when it comes to large or complex construction projects.
Large builds bring with them their own challenges, including the use of JCT contracts, which, although designed to improve standards and quality in the industry, are often constricting for firms without substantial cash resources. Luckily, there is a solution when it comes to improving cashflow – construction factoring.
Invoice Factoring for Construction Firms
Invoice factoring is a quick, easy and cost-effective solution to cashflow issues. Construction firms which are being held back from working on new projects, or continuing with work on large build projects due to cashflow concerns, can have the majority of invoices paid within 24 hours. This allows the release of funds for materials and operating costs. It also means no more waiting around for payment on project completion, allowing firms to start work on the next project.
Construction factoring is suitable for firms of all sizes, particularly those who have experienced rapid growth and may be struggling to maintain a fluid credit facility when taking on bigger and better projects with more complex builds.
What is Construction Factoring?
This practical service helps you to manage every aspect of your cashflow. When customers have been invoiced the details are forwarded to the invoice factoring funder, who releases up to 90% of the invoice value, usually within 24 hours.
What's more, there is no need to employ an accounts receivable department as the invoice factoring funder can manage credit control; collecting funds from the customer when the invoice is due. When the customer settles the invoice in full, any remaining funds are released to the construction firm, minus any agreed fees.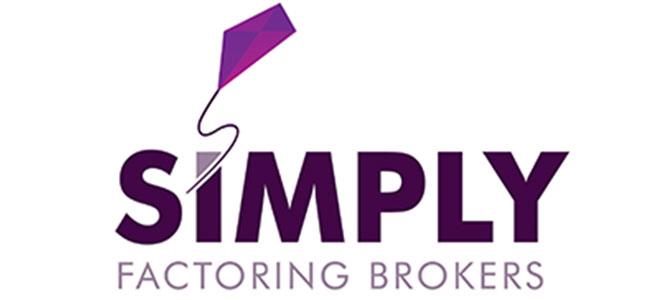 Benefits of Invoice Factoring for Construction Firms
There are many benefits of invoice factoring for construction firms, such as improving your bank balance and ensuring steady cashflow. Here are just a few of the other benefits:
Specialist financial and industry knowledge from a funder with experience working with construction firms
Finance that grows as your business does, allowing you to take on larger projects
Low-risk – you will never be allowed to borrow more than you can afford
The ability to purchase supplies in bulk, enabling growth
Reduction in recruitment, accounts and ongoing staffing costs – you won't need an accounts receivable department
Improves reliability and reputation as there is no need to turn down projects or cancel planned work due to cashflow problems
Enables future planning and gives firms the ability to move straight from one project to the next without waiting for partial completion
There are plenty of other benefits too – for example, by outsourcing ledger management and credit control, you will have more time to focus on the things that are really important, like growing your business.
What about Invoice Discounting?
Invoice discounting provides all the benefits of invoice financing, but construction firms remain responsible for collecting payments for invoices from their clients. For those who prefer to stay in control of their relationships with clients, invoice discounting is often an attractive option – however, but bear in mind that you won't save money on staffing costs.
Construction firms of all sizes can benefit from construction factoring. So if you would like to enjoy improved cashflow and the ability to take on bigger and better contracts, get in touch with us today. To find out more about what's involved, just call us on 0333 772 1558 or email contactus@simplyfactoringbrokers.co.uk.