Grow Your Business Properly
The UK business forecast for the rest of the year is looking bright. But if you're thinking of expansion, pause for thought first. Growing your business isn't necessarily about doing more of the same but perhaps rethinking what you're doing in the first place. So here are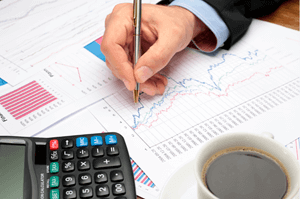 Simply Factoring Brokers' tips on how to move not just forward, but in the right direction! Action these tips to grow your business consistently.
1. Keep your customers satisfied – Grow Your Business by word-of-mouth
Happy customers are more likely to pay on time, some companies find, so fostering good relations is crucial. It might be tempting to have a 'one size fits all' approach to your clients and how they pay, but getting to know each individually and how they work can pay dividends. This can be trickier if your customer outsources their accounts payable function, but forming strong relationships with key people could see your cash flow improve quickly.
2. Know your market
You probably conducted market research when setting up and first starting out – but have you done any since? Market conditions adjust rapidly and failure to keep up with changing circumstances could cost you dear. Online research is a good place to start as you can keep an eye on competitors, as well as conduct inexpensive surveys on social media and through online survey websites. Your local or regional networking group is also a good place to ask potential customers what services they want and how much they are prepared to pay, particularly when launching a new product or developing an existing one. Market research agencies can be helpful when you need detailed research, but think about commissioning one only after you have some basic DIY findings first.
3. Take stock (literally!)
Keeping an accurate inventory – a list of your stock – is critical. When customers want to know if certain goods are available, you will look more business-like and efficient if you're able to tell them straight away. Good inventory keeping also allows you to see when stock levels are running low and allows you to re-order, rather than waiting until a customer wants to make a sale and realising you can't supply what they need.
4. Embrace change
A change is as good as a rest, so they say, and this is true in business too! You might have been trading in a certain way for years but if a new competitor steals a march or a best-selling product is replaced by new technology, it's time to adapt. You might need to invest in some training to up-skill yourself and your staff or draw up a completely new business plan. Either way, try to see it as an exciting time to rebrand rather than as a failure.
5. Manage your finances
Review your cash flow. Think not only about what comes in and when, but how and when it goes out as well. What kind of client are you? Are you reliable and consistent or would you, for example, pay a supplier late if your accounts were in the red? Plan ahead instead of living week by week, considering different forms of funding if you are struggling to manage the 'peaks and troughs' of business.
For more advice on business finance and factoring services or how to grow your business, speak to our helpful team on 0333 772 1558 and let us help you grow your business!