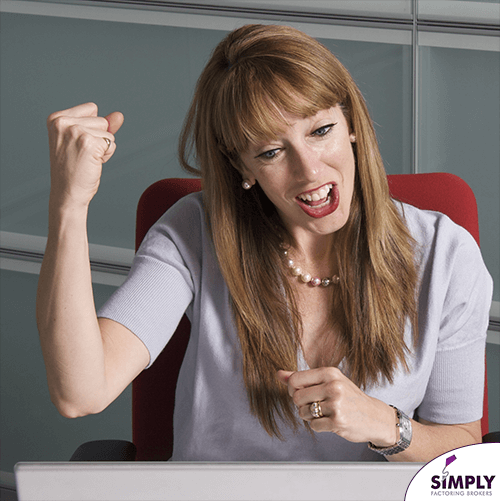 We hope you're getting the New Year off to a blinding start and to help you hit the ground running, we're giving you our five top tips for sorting out your business cashflow!
Figure out when you'll break even
Sounds straightforward doesn't it? The thing is, when you start a business it's so easy to just dive straight in and not MONITOR your outgoings and your profits properly! Making sure you have a specific break even point recorded means that you'll have a target to work to, increasing your drive to hit that goal!
Use your break-even point to determine your sales targets, but also to help you determine your business cashflow targets, giving you a better understanding of when and how quickly you need to collect payment from your different customers.
Invoice quickly to encourage business cashflow
Again, this little gem sounds like it's something everyone would naturally do… but it's really not. It's easy to get caught up in delivering, customer service and everything else to do with running your business, especially if you're a bit averse to numbers. Invoicing quickly and using software to automate regular invoices really takes the pressure off and can help you avoid those awkward conversations! More on that below where we explore accounting and book-keeping programs…
Use fancy invoicing software
Now don't get us wrong, by fancy software, we don't mean all bells and whistles software that'll cost you an arm and a leg. Nope, we mean some simple, secure, cloud software like Xero, FreeAgent or FreshBooks. Most of these are reasonably-priced, straightforward, online subscription services allowing you to automate regular monthly invoices. They also track your bank feeds securely so you can reconcile your books easily. These systems are perfect for helping you see your profit and loss easily. Some will even send your clients automated polite reminders when they are late paying you, eliminating the need for that scary phone call and chasing people for money.
Alter your payment terms
Still struggling with cash flow after our first three tips? Never fear, here's where we get out the big guns! Altering your payment terms seems nerve-wracking to a lot of people, but at the end of the day you have to choose something that works for you. Payment terms of 60 or 90 days can really stretch your cash flow, so depending on your industry, consider whether you can invoice upfront or at least with a deposit. All this needs is a little expectation setting to your new clients, and a quick conversation checking when your current clients tend to make their regular payments. Not something that necessarily suits your industry or your clients? See below for our final and surefire way to improve your cash flow.
Get paid as soon as you raise an invoice
You know we said we'd we get out the big guns? Well here they are. Invoice Factoring matches you with a reputable funder. They then pay you up to 90% of every invoice as soon as you raise it. So no regardless of whether your payment terms ate 90 or 60 days; or how late your customer pays, you'll have money in the bank, letting you concentrate on delivering your services and growing your business.
It's a perfect way to free up the cash you're already earning, because you're only borrowing against your own sales ledger.
Get 2016 off to a blinder
Seeing as it's January, and you've stuck with us for some major finance chat, we thought it was time we gave you something back. Give us a call today and if we can't beat your current funding deal we'll give you £500. That's right – £500 smackers for nothing. Now don't say we never give you anything!