Looking After Your Finance Applications
Construction is competitive, yet often projects move at a slower pace than in some other industries. Lengthy builds may mean that construction firms find themselves waiting to be paid before moving onto the next, bigger and better, project. Rapidly expanding small businesses or start-ups can struggle to manage their cashflow, and if this sounds familiar to you, you might find yourself wondering what you can do and how to finance applications for payment.
What Are Applications for Payment?
Rather than being paid upfront or at the end of a contract, construction companies will often find themselves dealing with applications for payment, particularly for large or lengthy projects. The application for payment sets out the work expected and how and when you'll be paid. This could come in the form of interim payments or payment upon completion. That's all very well, but it's not cash in your business bank account, yet. This can cause cashflow problems, particularly for small firms.
Common Cashflow Problems for Construction Firms
As anybody working in the industry knows, there are a number of cashflow problems you could face:
Paying contractors on time
Making timely payments to HMRC for tax, VAT and so on
Purchasing supplies for builds
Paying your debts and bills
Not only can these be worrying, they can also eat into the time you have to spend on other things, like marketing your business and tendering for new contracts. Unreliable cashflow can also impact the reliability of your company – you might find yourself unable to meet deadlines or timescales, or forced to delay the start of new projects until payment is received for completed work.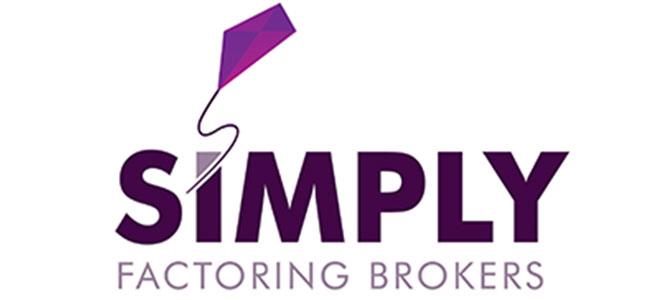 What's the Best Way to Finance Applications for Payment?
Bank loans are one way you could improve cashflow, but your company may not pass the underwriting stage, particularly if you're a start-up or expanding rapidly. Taking on more debt can put your business at risk too, but there is a solution. Construction factoring allows you to finance applications for payment and meet your commitments, ensuring reliable cashflow and helping you to grow your business with minimal risk.
How Does Construction Factoring Work?
Construction factoring can help you to maintain a fluid credit facility by releasing the funds tied up in unpaid invoices. In the construction industry, JCT contracts can be problematic, particularly if they contain retention clauses which can hold up to 5% of the contract's value until Practical Completion has been reached. For large projects, this could be years from when sub-contract works are completed. By using a factoring company, funds can be released prior to Practical Completion, allowing you the freedom to move on to new projects and stay on top of your operating costs. Construction factoring can also allow you to outsource credit control, giving you more time to focus on running and growing your business. There's even the option to add bad debtor protection for peace of mind if you are working with smaller, less well-established customers.
Construction Factoring and Confidentiality
Construction contracts can be complex, and you'll want to ensure you're dealing with a factoring company with industry experience. It's also important that your financial arrangements are kept private and confidential. If you choose to use invoice factoring, then invoices will normally have a notification on them that they have been assigned to a funder. However, you can choose to manage your own credit control by using invoice discounting, and this is completely confidential, so your customers won't know you're working with a factoring company.
Construction factoring is a great option for firms of all sizes and it's the ideal way to grow your business without exposing yourself to too much risk. If you would like to find out more about construction factoring to finance applications for payment, get in touch with Simply Factoring Brokers today for advice. Just call us on 0333 772 1558 or email contactus@simplyfactoringbrokers.co.uk.