Give Your Business a Spring Clean!
There may still be a nip in the air, but with the 'Beast from The East' firmly behind us and the sun beginning to shine, it seems that spring has finally arrived. This is a great time of year to do a bit of spring cleaning, both personally and professionally, and spruce up your business in time for summer.
If you've been concerned about cashflow or losing sleep over supplier issues, tackling any finance problems faced by your business is a great task for the spring-time. The end of the quarter and tax year is fast approaching, so now is the time to get those finances in order. This is where factoring companies in the UK can help!
Perhaps you own a small construction company and are considering expanding into new markets in summer 2018 – but don't have the cashflow you need.
Or maybe you're a recruitment agency start-up hoping to take on bigger and better clients as the year progresses – but you're not quite sure where the money will come from.
Whatever industry you're in, and however large or small your business, invoice factoring companies in the UK can help you to enjoy more stable cashflow. This ensures there's always money in the bank for whatever you need to make your business a roaring success.
With invoice factoring, there's no more waiting around for payments from clients. You can access up to 90% of the funds tied up in your unpaid client invoices, which will be paid into your bank account, usually within 24 hours.
Can Invoice Factoring Actually Save My Business Money?
While you will need to factor in the cost of paying your funder for their services, invoice factoring can actually save you money overall. Here's how:
Your funder can take care of your accounts receivable, reducing staffing costs by chasing late paying clients for you.
With healthy cashflow, you're able to purchase supplies in bulk, at the best possible prices.
You're able to pay invoices on time, reducing the risk of being charged late fees.
There's always cash on hand to pay your dues to HMRC, eliminating late payment penalties.
Funds are always available to advertise for new staff or contractors, so projects are completed to deadlines, guaranteeing repeat customers and bigger and better projects in future.
As you can see, invoice factoring can save your business money, as well as time, so you'll be able to focus on expanding into new markets, hiring new staff, and attracting more customers.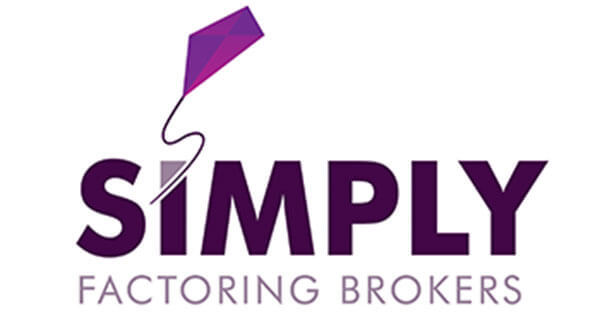 How Do I Know If Invoice Factoring is Right for Me?
The best way to find out if invoice factoring is the right choice for your business is to use a broker. Here at Simply Factoring Brokers, we don't just match you with a funder with years of experience in your industry, we're also here to offer no-obligation advice to help you decide if invoice factoring is the best choice for your company.
Spring is a fantastic time to embrace the 'out with the old, in with the new' philosophy and make some changes to your business.
Whether you're ready to start spring cleaning your business for 2018 or have some questions about invoice financing and factoring companies in the UK, the team here at Simply Factoring Brokers is here to help.
From start-ups to large corporations, haulage and construction to recruitment, we can help businesses of all sizes and types, matching you with the right funder. Why not call us today to find out more on 0333 772 1558? If you prefer to email, just get in touch at online@simplyfactoringbrokers.co.uk.