Invoice Finance Brokers in the Spotlight
We're now well into 2018 and the new year is a great time to take a look at your company's cashflow. Is it time that you sought a little help maintaining a stable cashflow and keeping on top of those pesky unpaid invoices? That's where invoice financing can help! You don't have to figure everything out for yourself though, as invoice finance brokers are here to make sure you get it right.
What Do Invoice Finance Brokers Do?
Those invoices that haven't been paid yet could be seriously hampering your ability to run your business efficiently. Paying staff on time, meeting your commitments to HMRC and moving ahead with new projects can all be impacted when clients are late paying.
Invoice finance brokers help you to find an invoice factoring company that's able to provide you with the funds you need to grow your business. Whether you're a recruitment consultancy or a construction firm, you can benefit from invoice factoring and it's ideal for businesses of all sizes.
Why Should You Use Invoice Finance Brokers?
Finding the right invoice factoring company can be challenging. If you're a company in the construction sector, you want to choose a funder with experience in the industry – one who knows about JCT contracts, for a start. Invoice finance brokers can help you to find the right factoring company for your sector and your business. Because they have great working relationships with many of these companies, they can also secure you a better deal compared to you contacting funders directly.
What is Invoice Factoring?
Rather than waiting weeks, months (or sometimes even longer) to get paid, you can use invoice factoring services. Invoice factoring releases up to 90% of the value of unpaid customer invoices. You'll usually receive funds within 24 hours. For small firms who are reliant on client payments to run their business, this can be a lifeline. Small business factoring can also chase clients for payment, taking care of your accounts receivable. Or you can do this yourself when you use invoice discounting services instead.
Who Should Use Invoice Finance Brokers?
Companies in the recruitment or construction industries, which are often left chasing delayed payments, can benefit from invoice factoring. If you're a service, manufacturing or haulage company, you could also see the benefits. Invoice finance brokers can help small businesses, start-ups and larger companies to find the right invoice factoring company for their needs, taking care of all the little details in-between.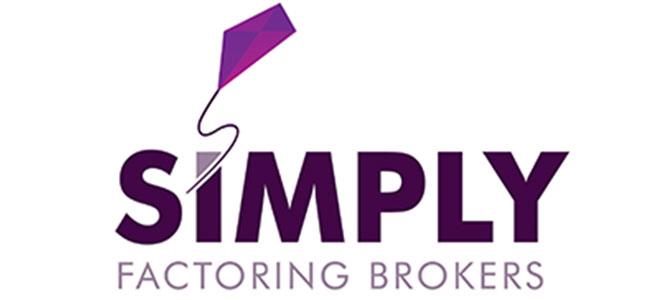 What Are the Benefits of Invoice Factoring for Your Business?
If you need any more reasons to consider invoice factoring in 2018 then here are some of its main benefits:
You'll always have cash on hand to purchase supplies in bulk, so you'll get the best prices
The ability to pay contractors and staff in a timely fashion
You'll stay on top of any payments due to HMRC
Stable cash flow can help you to grow your business, expanding into new markets
No more waiting around for payment at the end of a project
Ability to move from one project to the next seamlessly
Improved reputation for reliability – delays are minimised
There are plenty of other benefits too, whether you're a start-up or an established business looking to grow in 2018.
Find Out More About Invoice Factoring Today
If you're wondering exactly how invoice finance brokers can help your company, or what's in it for you, you can get in touch with our friendly team of expert advisers today for a no-obligation chat. Why not give us a call on 0333 772 1558 or drop us an email at online@simplyfactoringbrokers.co.uk? We'll be happy to talk you through the benefits of invoice factoring for your business.