Cost of Construction Finance vs Cashflow Issues
As anybody who runs a construction firm knows, time is money. Major construction projects can take months or years to complete – and waiting for payment once the project is finished can be the nail in the coffin for a company that's struggling financially. There's help available for construction companies experiencing cashflow problems though. The good news is that construction financing is not only an excellent solution, it's affordable and simple to set up too.
By using an invoice factoring broker, you can be sure you're matched with the right funder for your company and industry, and you won't have to take time out to do any of the administrative work yourself. This gives you more time to focus on the important things, like securing that next big project.
What Can an Invoice Factoring Broker Do for You?
Whether you're a major player in the construction industry or a start-up struggling for cash, an invoice factoring broker can help you to grow your business and ensure your cashflow is stable – but how?
The Factoring Process
Firstly, let's explain invoice factoring and what it can do for your construction company. If you're dealing with delays caused by JCT contracts or late-paying clients, finding the cash to purchase building supplies, pay contractors and meet your obligations can be tough. Especially for start-ups! Invoice factoring means you don't have to wait for payment. Up to 90% of the funds tied up in your unpaid invoices can be released and paid to you, usually within 24 hours.
The Broker
So where does a broker come in? Finding the right invoice funder can be a challenge, and you want to ensure you select a firm which understands the complexities of your industry. A broker can match you with a funder experienced in the construction industry, which means they'll be aware of the challenges you face and on hand to offer expert advice.
What Are the Benefits of Invoice Factoring for Construction Companies?
How many times in the last few months have you struggled with any of the following:
Finding cash to purchase supplies in bulk and benefit from the best possible prices
Paying contractors and other staff
Finding the money to advertise for new staff or contractors
Paying your dues to Inland Revenue for tax, national insurance etc.
Keeping promises to clients and sticking to project deadlines
Finding time to grow your business and expand into new markets
These are challenges that any construction company can face, but you don't have to struggle. Invoice factoring not only takes care of your cashflow, your funder can also take on the role of your accounts receivable department, chasing clients for payments when they become due. This means you'll save money on staffing costs and won't have to waste time chasing late-paying clients. Invoice factoring for construction companies helps to bridge the gap between issuing invoices and having the cash in your bank account.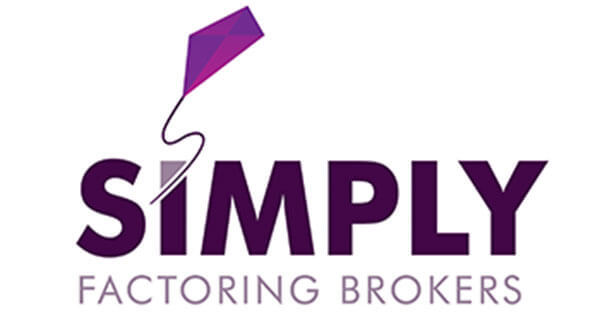 Will My Factoring Broker Keep My Finances Confidential?
One of the main concerns construction companies have when they come to us is the confidentiality of our services. If your company is struggling financially or needs a little boost to help cashflow, the last thing you want is your clients knowing all about it. By choosing a reputable invoice factoring broker and opting for invoice discounting, there is no need to worry.
Invoice Discounting
With invoice discounting, you still enjoy the same benefits – up to 90% of the value of your unpaid invoices released to you within 24 hours – but you maintain control of those all-important customer relationships. That means you're still responsible for chasing late-paying clients when invoices become due. Upon client payment, 90% of the funds are paid into your account whilst the factoring company deducts a small fee for their services from the remaining 10% before releasing it to you.
So What is this Going to Cost?
Invoice factoring brokers are surprisingly affordable, and we think you'll find our services competitively priced. It's a low-risk option too as you will never borrow more money than you can afford – the amount of funds released to you will never exceed 90% of the available funds tied up in your unpaid invoices.
Here at Simply Factoring Brokers we believe in transparent pricing, and we have longstanding relationships with funders across a range of industries, including experts in the construction industry. Our team are pretty approachable and friendly, so to find out more about invoice factoring and what it can do for your construction company, just get in touch with us.
Why not give us a call today on 0333 772 1558 or, if you'd prefer, send us an email at online@simplyfactoringbrokers.co.uk?