Is it cheaper to employ a member of staff or take out a recruitment finance facility
If you have landed on this page then you will already know a little bit about the world of Invoice Finance or recruitment finance. As an industry this covers a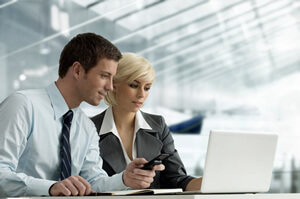 wide range of sectors in the market. One of the more competitive sectors is as you may have guessed Recruitment. This Blog is going to breakdown this question and hopefully give you the answer you are looking for.
The Factoring arena has a wide range of products such as Selective Invoice Finance, Spot Factoring and Invoice Discounting. The specific product we are talking about is Recruitment Invoice Finance which releases funds against your invoices and raises your payslips and pays your staff and contractors on your behalf and pays you your margin over and above the wage bill.
As you can imagine for this reason this product is very popular amongst temporary recruitment agencies. However a question we always seem to come across is, what exactly is the cheaper option employing a member of staff and having a normal Factoring facility or taking out the full recruitment finance service and having an external company do that for you.
How Invoice Finance Works
With any kind of Invoice Finance facility the more your turnover is the less % you will get charged, so if we looked at a recruitment facility that has a monthly turnover of £100K so £1.2 million PA in our example. A standard Factoring facility should cost you around 1.5% (all in) this will give you a cost of £18,000 & if you employed a full time member of staff and paid them £15,000 as an average wage for an experienced administrator, which would cost you a total of £33,000.
If we used the same company TO bracket then a well priced recruitment facility including bad debt protection would cost you 3%, then on the same TO you would have a total cost of £36,000. So the answer to the question is any temporary recruitment companies that has a turnover of more than £1,200,000 then it would be cheaper to separate your package and start to manage your own payroll. However anyone with a TO of less than £1.2m it would work out cheaper to take out a full Recruitment Invoice Finance facility.
We hope you have enjoyed reading our Blog and this has answered your question & also if you are reading the above and you are paying more than 3% then it might be a good idea to get in touch.