A New Business, But Why Not Talk About Invoice Factoring?
Some of you reading this Blog who follow our weekly updates on putting the invoice factoring world to rights will be slightly surprised as we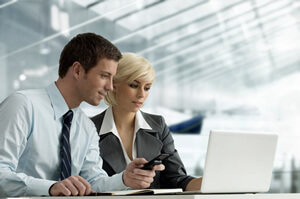 are going to talk about something different….. It's a little something called marketing. We are going to talk about this because all week, we have been trying to find new ways to market SFB and in all honesty I have done very little of anything else. So we thought it would be a good idea to write about it and see if I'm not the only one with the same view.
Do I Need To Know Much About Marketing
When you first start a new business one of first things you think about isn't "How am I going to market this?" You generally think about money and is it the right thing to do. The longer you are in business the more you realise how much of what you do is revolved around marketing and especially in the last five years how much of what you do is trying to keep up with the ever changing world of the internet.
I always seem to say if only I could go back 7-8 years with the knowledge I have now about marketing, then I wonder when did I wake up with a business that has been trading for just over 7 years, with staff to pay and customers to help. The point I am trying to make is if you are going to start a business, before you do you should immerse yourself in marketing or at least go on some courses for some tips and tricks and then you won't have to go through some of the painful lessons most business owners go through trying to tackle this minefield.
In the last 3 years the invoice Finance business has gone massively competitive on the internet. If you think back to ten years ago, most business owners wouldn't think about trusting your business with a company you find on the internet, however today people don't think twice about it. For example about 80% of what we do comes from various online activates whether that's social websites, email marketing or PPC, whereas 5-6 years ago 80% of our business came from networking, telesales referrals etc.
Where is the Invoice Finance Market Going?
In our opinion the invoice finance market is only going to be more online heavy, the days of referrals from accountants, IP's or bank managers are going to be a thing of the past. So I suppose the answer to the question is YES, when starting a business you need to be a marketing expert, or even an industry setter almost from a marketing perspective anyway.
However if you are reading this thinking, I could certainly do with a little cash injection. Then by all means don't be afraid to get in touch and one of our team will be more than happy to have a friendly chat with you to see if there is anything we can do to help. If you are thinking what I just mentioned, it also goes to show what I was talking about.
We hope you have found the above interesting and given you some food for thought.