Quick and Manageable Growth
When you think of some of the biggest names in the UK construction industry like Balfour Beatty, Carillion and Kier Group, it's easy to find yourself wondering how they got to where they are today. These companies may have started small, but they soon won bigger and better contracts and expanded rapidly. So how did they do that? We're here to tell you how construction companies grow quickly.
Eliminate Your Money Worries
Cashflow problems can cripple smaller, less well-established companies before they've even got business off the ground. But these problems can affect businesses of any size, so you're not alone if you've got cashflow worries. Companies undergoing a period of rapid growth can be affected by cashflow problems too. Enough about the problem; what's the solution?
Why Not Just Take a Bank Loan?
Business owners know that more debt means more risk for your company, and if you're a start-up, chances are you probably won't pass the underwriting stage anyway. Wasting your time taking on more debt that you don't need really isn't the solution to your cashflow woes. You want to work today and get paid tomorrow, and that's where construction factoring can step up.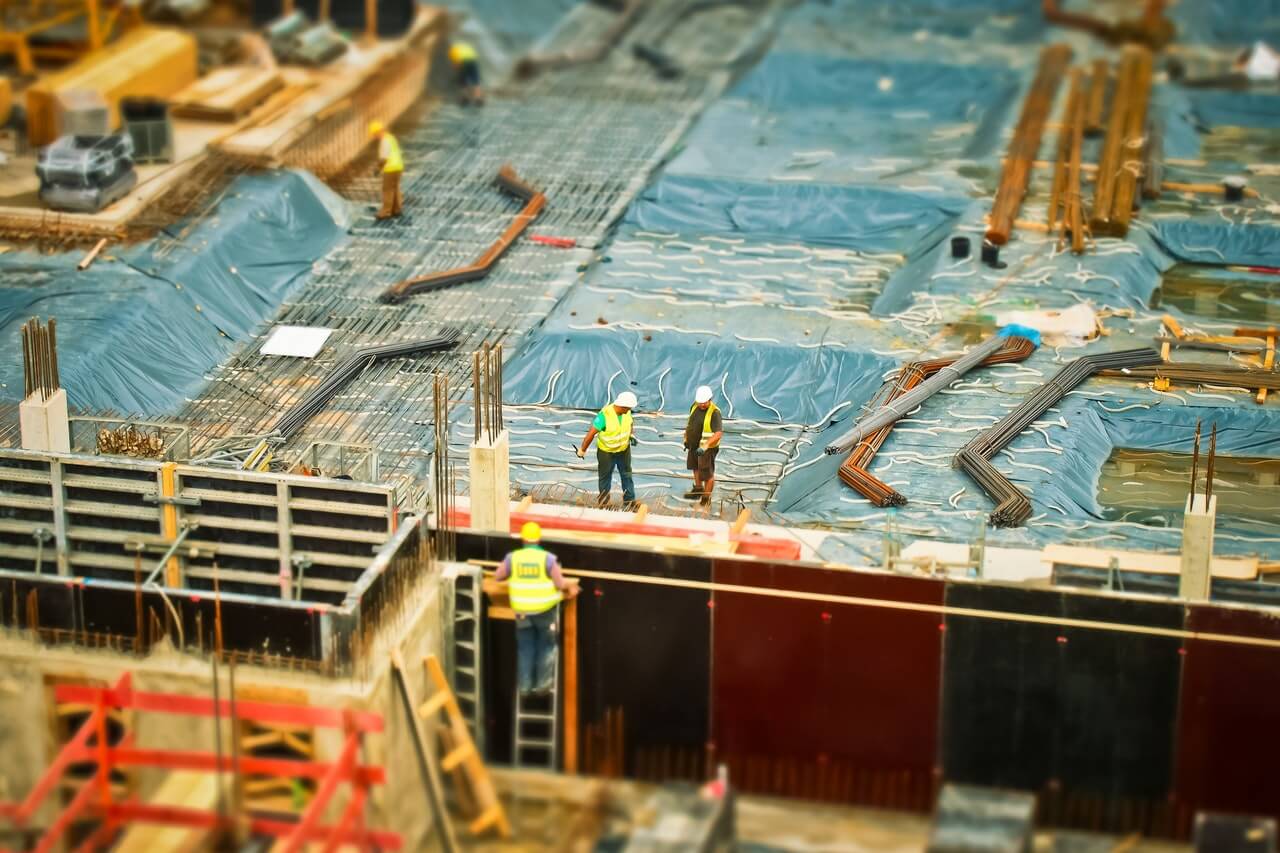 What are the Benefits of Construction Factoring?
Construction factoring has plenty of benefits when it comes to growing your company quickly. It can help you to:
Pay your contractors on time, ensuring you attract and maintain experienced contractors
Purchase building supplies in bulk, saving you money
Eliminate the need for an accounts receivable department by managing your credit control
Pay tax and VAT to HMRC in a timely manner
Pay your existing debts and bills
Improve your company's reputation as you'll be able to meet agreed deadlines
Move on to tender for bigger and better contracts without waiting around for payments
These are just a few of the main benefits – there's also the option to add bad debtor protection which can protect you if you are dealing with smaller, less well-established companies.
How Does Construction Factoring Work?
Small business factoring frees up funds tied up in your unpaid invoices. That means no more waiting for practical completion to take place in order to be paid. If applications for payment are affecting your cashflow, construction factoring can help you to take control. The complexities of JCT contracts can make life difficult when working on bigger projects, but construction factoring is a simple, low-risk way to eliminate cashflow issues. This is how it works:
You raise invoices and send them to your customers as normal
Your invoice is copied to the factoring company, who verify it
They'll pay you up to 90% of your invoice total – normally within 24 hours
This boosts your cash flow and helps you to meet your financial commitments
But How Does this Help Your Company to Grow?
One of the main issues facing smaller companies undergoing rapid growth is the ability to tender for larger contracts. If you are awarded a huge project, will you have the funds available to purchase building supplies and pay contractors or will you be unable to commence work until you receive payment from your last project? Construction companies can grow quickly with the help of construction factoring, giving your business an instant, low-risk cash injection and ensuring you're paid promptly for the work you have completed. You're able to move onto the next project as soon as one has been completed, and your company's reputation remains untarnished.
If your goal is to grow your company and you think that construction financing could help you, we're here to offer you all the advice you need. You can contact the team at Simply Factoring Brokers on 0333 772 1558. If you'd prefer to email, drop us a line at contactus@simplyfactoringbrokers.co.uk.